Colombian-born, Miami-raised, New York-based.
I don't particularly appreciate speaking in the third person because it feels like actor Morgan Freeman retook the narrator hostage.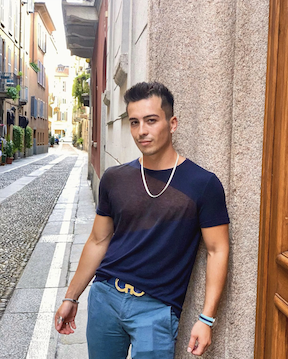 I am a freelance journalist, columnist, and short story author. My work reaches beyond any niche or industry but covers innovation, modern culture, travel, and the human spirit.
I've written stories for Business Insider, Vice, WIRED, Daily Beast, Elite Daily, Houston Chronicle, Queerty, GayCities, Canadian Business, Xtra Magazine, Smarter Travel Media, and others.

I've lived in Miami, New York, Luzern, Barcelona, Mexico, Medellin, and Buenos Aires.
My articles and essays have been republished nationwide in over 30 newspapers and publications, including Chicago Tribune, New York Daily News, Yahoo News, Yahoo Sports, etc.

In June 2021, SinC selected me as a finalist for their inaugural Pride Award, recognizing emerging LGBTQ authors. In addition, I've been longlisted for The DISQUIET 2022 Literary Prize and shortlisted in Fish Publishing's Flash Fiction Prize 2021 and Fractured Lit's 2020 Micro-Fiction Contest.

.